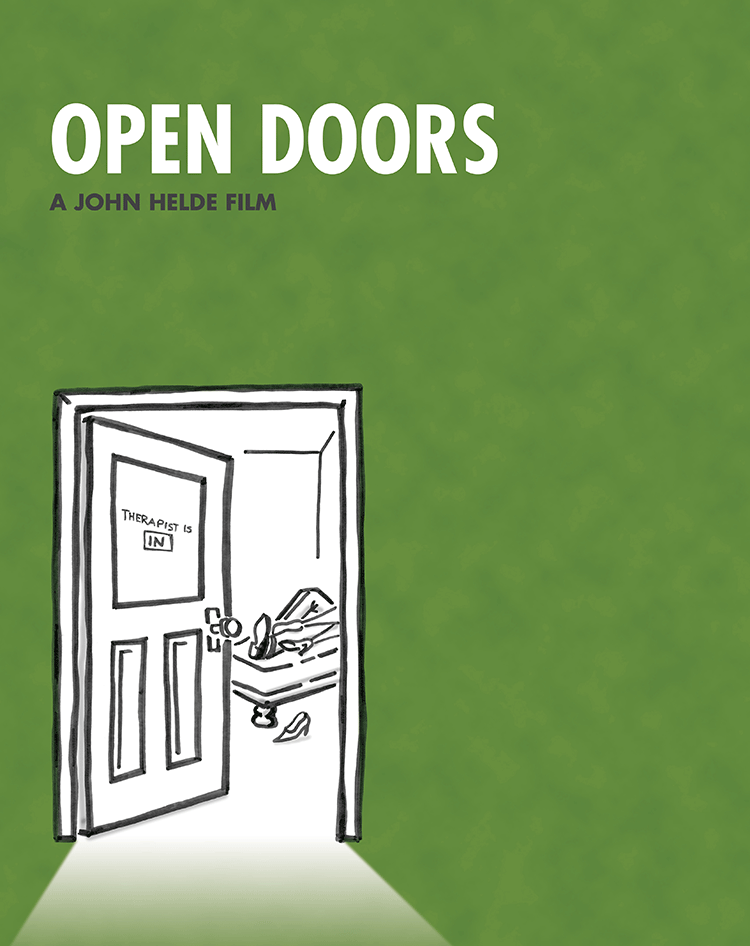 OPEN DOORS (in development)
In development
When two couples therapists fall into an awkward affair, they have to confront their own marital problems. With wit, passion and spark, OPEN DOORS explores the personal lives of psychotherapists who discover they are as vulnerable as their patients. This feature comedy-drama highlights the unique feel of Seattle locations with an actor-driven story featuring passionate, compelling performances.
Written and Directed by John Helde
Producer: Jacob Mosler
Synopsis
OPEN DOORS is a witty and biting look at marriages and the people who fix them. Nick, a successful couples therapist with a book and a radio show, taps Jodie, an outspoken newcomer, to work with him on a new group therapy project. As home issues elevate the two counselors' stress levels, Jodie and Nick's post-group therapy debriefs become a place where they confer, debate, and ultimately open up to each other. When they cross the line after one emotional session, they tell themselves that, as therapists, they can handle it. But the door has opened – and when their secret comes out, the reality of the affair hits home. All the relationships are thrown into chaos as Nick and Jodie have to face the truth of their choices, and navigate a new path forward in their marriages and careers.
Registered WGAw / ©2014