JOHN HELDE (writer, director, producer), got his start in film with the New York documentary-makers Maysles Films, and has worked extensively as an editor of feature films and documentaries. John has directed five short films, including Halibut Heads, a five minute documentary made for the Seattle International Film Festival's ground-breaking Fly Film Challenge, and hello, an award-winning short starring Eric Stoltz which was the recipient of the competitive IFP Spotlight Award production grant. Made in China is his first feature.
ADAM SINGER (co-producer) has been an associate of Chicago's Kartemquin Films and a member of the independent documentary film community for over eighteen years working both in the US and internationally as a producer, director, cameraman and sound recordist. His credits include The War Tapes, The New Americans, Hoop Dreams and co-producing Vietnam Long Time Coming, for which he won a national Emmy.
JOSEPH HUDSON (director of photography) began his award-winning career shooting social issue documentaries in Montana over 20 years ago. An avid traveler and outdoors enthusiast, he has lensed projects on 4 continents and in most of the 50 states.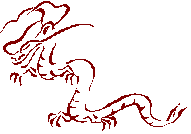 TANYA HUGHES' (director of photography) work as director of photography or camera operator has been seen in numerous documentaries, including the Margaret Cho film The Notorious C.H.O., and Immigrant Workers Freedom Ride, a documentary about the unique cross-country bus activism of 2003
ERIK AHO (composer) attended Berklee College of Music, and began his career doing instrumental and arrangement work for producers Rick Parashar (Pearl Jam, Nickelback) and Jonathan Plum (Candlebox). Aho has written music for The Bachelor (ABC), The Amazing Race (CBS) and The Miracle Workers (ABC). His film credits include the 2003 feature Inheritance and the 2004 feature documentary Busting Out, among others.
BAD ANIMALS/SEATTLE (sound design/editing/mixing) is an internationally recognized audio post production house specializing in sound design, original music composition, and sound mixing for feature films, television, radio, and interactive media. The creative team, winners of 21 National Emmy Awards, is led by sound mixer/sound designer Dave Howe, sound designer Mike McAuliffe and music composer Tom McGurk. Recently, the team completed The Business of FancyDancing, the directorial debut film by Northwest writer Sherman Alexie that premiered at the 2002 Sundance Film Festival, and Pioneers in Aviation, a 90 minute documentary on the history of the Boeing and Douglas aircraft companies.
Additional songs and music by:

George Sapounidis aka Chairman George

Zhang Qi and Patrick Napper, recorded at IQBeats, Seattle

Andrea Wittgens, recorded at Commontone Studio, Seattle

Celestial Harmonies' The Hugo Masters: Anthology of Chinese Classical Music
---
---
Return to try this films